Yes its true, we haven't used our official AussieAss.com blog in quite a while now but moving forward we want to become more involved and more intimate with our supporters. We want to be able to chat with you and we want you to tell us what to film for Aussie Ass. I want to let you know that we are here and we are listening to all your feedback so please do leave comments, 'like' videos, message us on Twitter and FB and please tell us what you want!!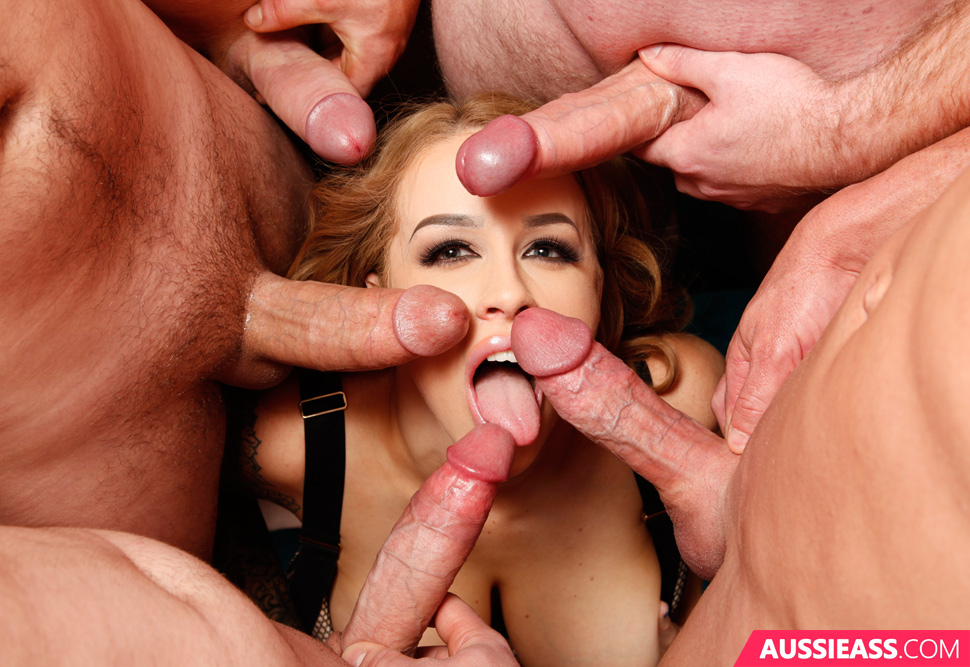 To help kickstart Aussie Ass in the right direction we are bringing you a special feature video for Novmeber! This is something that you have been asking for and we have finally come through with it! On 'HUMP DAY' the 23rd of November you can watch your favourite Australian pornstar Dallas Rayne flaunt her perfect body in our first ever gang bang with seven guys and one girl!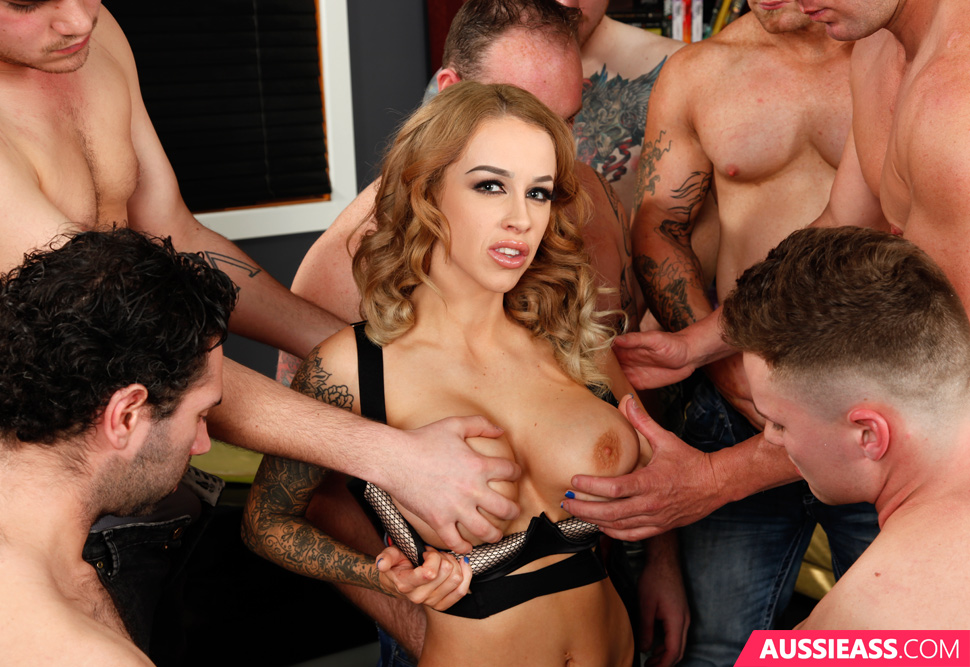 Putting together a video like this was a hell of a challenge, we put out a casting call for guys to get involved and of course we literally had hundreds putting their hand up for this one! Dallas herself choose the guys she got to fuck on the day but she never actually met them prior to the shoot. On the day of the shoot Dallas arrived and then introduced herself to all seven guys briefly before getting changed into a sexy outfit and starting to take a few photos.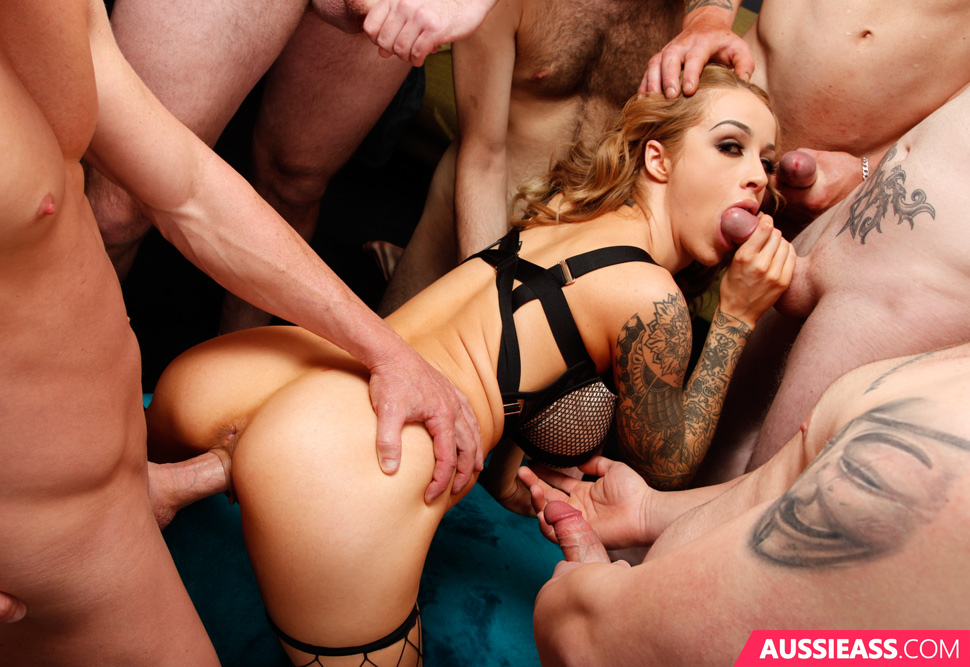 Once the camera was rolling the guys quickly stripper Dallas naked and whipped out their dicks. They took it in turns diving their cocks deep into her aussie pussy, pounding her hard and fast and then blowing in on and around her pussy face and boobs! This is definitely our higest intensity scene so far so if you like it please let us know and we will shoot MOREEEE!!