Just wanted to share our latest Australian porn shoot with you all. This was shot yesterday and it features Perth based babe Dianne Dee in her first AussieAss.com porn shoot!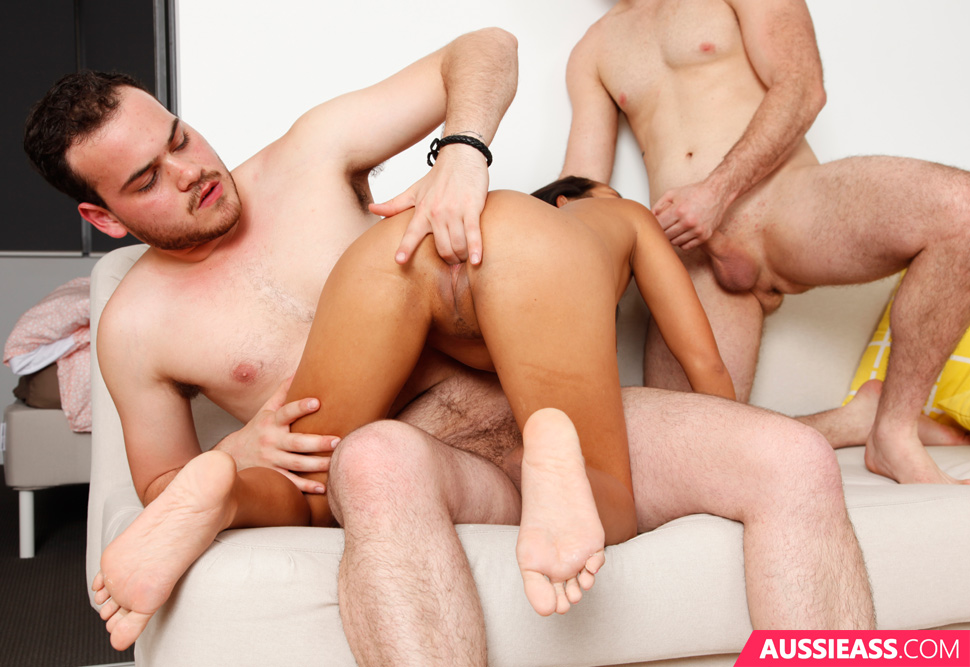 This Filipino born babe has a cute smite and the perfect body, with her tanned olive skin and a tight pink pussy. Watching her tight hole swallow a huge Australian cock is definitely the highlight of our week!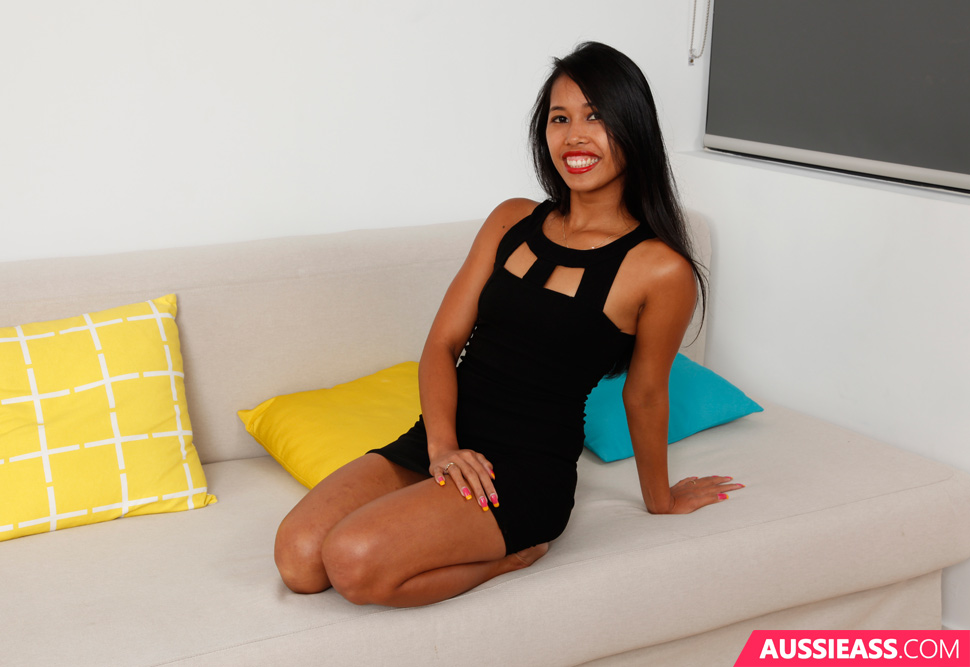 To start things off the two aussie blokes sat beside Dianne Dee on the couch. They then started making out, taking it in turns to kiss her whilst rubbing their hands over her body from top to bottom before sliding them slowly up under her dress.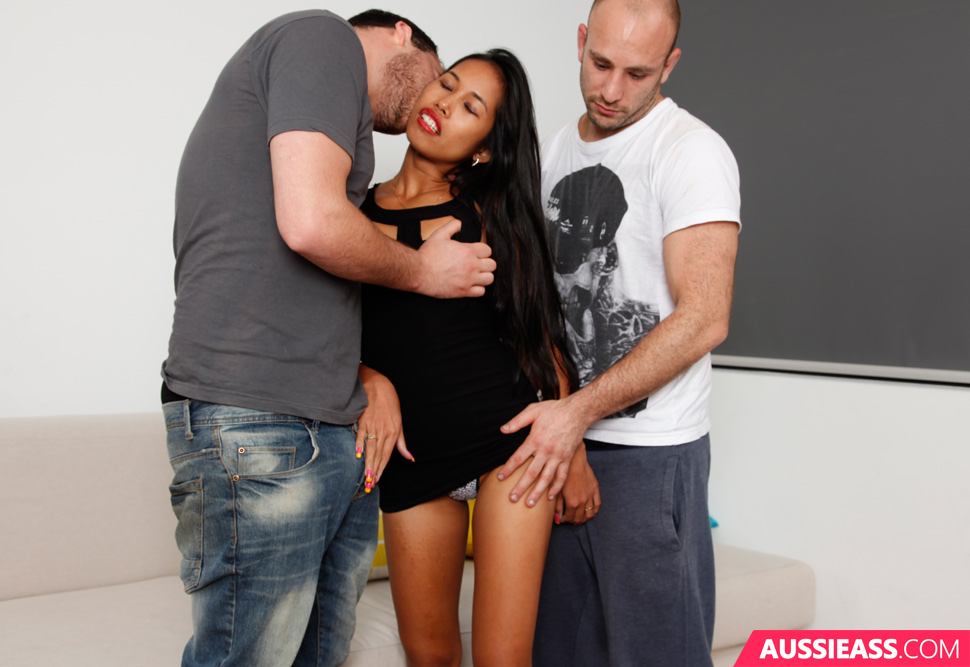 After finding her wet pussy it only took the blokes literally one minute to have her dress up around her waist and their rock hard huge cocks buried balls deep inside her. To watch the full video keep an eye on AussieAss.com ! The video will be out in around eight weeks as we already have a lot of aussie porn already in the queue to come out. Join for just $5 to see it all!